Island Ciovo is positioned in central Dalmatia what makes it ideal starting point to explore natural beauties and cultural heritage of central Dalmatia area.

Ciovo is well known for its Mediterranean climate, lush vegetation, and picturesque archipelago of various islets, bays, and adorable beaches.

It comprises of several charming places, such as Okrug Donji, Okrug Gornji, Arbanija, Slatine, Zedno, Mastrinka, Mavarstica, and few others. Each place keeps its own little secrets, hidden in old stone churches, and charming streets from Romans' age.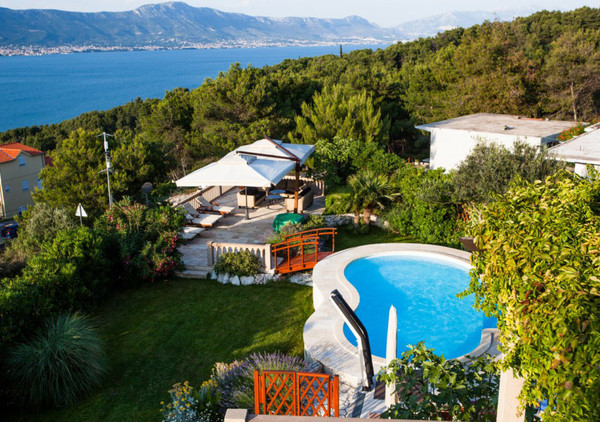 Since the island is connected by bridge to Trogir, there're a lot of possibilities of excursions, sightseeing, and relaxation.

Beside cultural contents, town abounds in numerous bars and restaurants, where you may taste food specialties of traditional Dalmatian cuisine, or simply enjoy sunny days spending time with your friend and family.

No matter if you decide to spend your holidays in beautiful beaside villa, you will discover untouched beauty and inner peace for your body and soul.

More information about this amazing luxury mansion to rent in Croatia