Beautiful Island Korcula is located in southern Dalmatian Archipelago.

It's one of the favorite Croatian tourist destinations, mostly because of unspoiled nature, beautiful beaches, and highest quality wines that are trademark of the island itself.

Korcula offers many options for recreation and relaxation, such as swimming, sunbathing, sightseeing, cycling, kayaking and diving.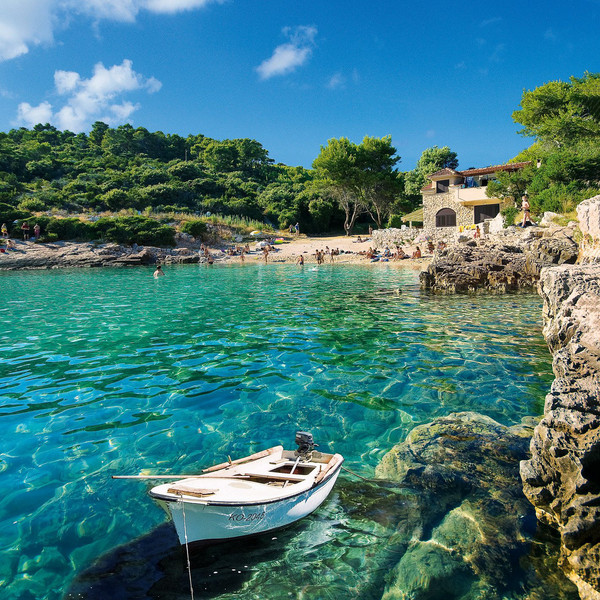 The capital of the Island is town Korcula, well known for its specific architecture. It is fenced by towers and walls that were necessary for protection of enemies during the ancient times, so nowadays it looks like a city-fort.

Streets are positioned that they remind of a fishbone, enabling air circulation, and at the same time protecting town from winds. Town enchants its visitors with timeless beauty, and offers a lot to explore.

Beside town Korcula, there are other charming places, bays, or towns in the island, such as; Blato, Cara, Lumbarda, Kovnici, Prizba, Prigradica, Tri Luke, Vela Luka, Zrnovo, or Zaglav.

We offer you to spend your holidays in Luxury beach villa in Zaglav, Luxury beachfront villa with pool, Beach villa in Tri luke, Korcula and many others.

No matter which option you chose, you will have very pleasant holidays, full of relaxation and enjoyment as each small place, town, or bay in the island is worth to see and visit.